It's November! Congratulations everyone! We've made it to the end of the year. If I thought life was crazy before, the next two months are sure to prove me wrong. The weather has finally (FINALLY) cooled down around here. It was in the high 80s for most of the summer and I am such a wimp in the heat/humidity that I was barely surviving. Even with air conditioning. That's how pitiful I am. What can I say...I'm a mountain girl that loves winter and living in SoCal can be rough. It's so same/same all the time.
Last weekend we took a mini vacation with our daughters (10 & 14 yo) to Seattle. It was my first time in the city (well, as an adult) and I almost melted from the adorableness of the whole thing. The mountains and hills, the trees and water, the art and technology, the rain. Even the downtown areas are so cozy. I loved it terribly. Though, now that I'm thinking about it, I
did
just confess how starved I am for weather. So there's that.
6 Books Read in October:
(56 year-to-date)
3 Read Aloud to my 10yo:
-
The Whipping Boy
, Sid Fleischman (3.5) Cute, simple, and short. Perfect way to start our school year.
-
Master Cornhill
, Eloise Jarvis McGraw (3.5) Slow to start, but ultimately captivating. Great for solidifying a picture of London during 1666 with the plague and fire and all.
-
The Gate in the Wall
, Ellen Howard (3) Provides a picture of canal life in Britain. It was enjoyable, but the author was too heavy handed with the dialect to make it truly enjoyable.
1 Audio Book:
-
Burial Rites
, Hannah Kent (4.5) Really solid, poetic, biographical fiction. Well written and well read. This portrayal of the last woman executed in Iceland (close to 200 years ago!) was a fascinating peek at the country while under the rule of Denmark.
2 Others:
-
The Good Lord Bird
, James McBride (3.5) This was a National Book Award winner, and I can see why. It presents a history of abolitionists (namely John Brown of Harpers Ferry fame) in an accessible, enjoyable manner. Having read Cloudsplitter a few months ago, on the same topic, I found myself thinking that McBride had written the "True Grit" version of the
real
story. The lack of seriousness was both enjoyable and grating. It was often repetitious, both in story and in writing, which was mildly irritating. That being said, if I hadn't had recent experience with the topic, I might have enjoyed it more. As it was, it didn't compare to Cloudsplitter.
-
The Boy in the Striped Pajamas
, John Boyne (2.5) I remember seeing the trailer for this movie and thinking it looked good, so when I happened across it in the B&N YA section, I picked it up. It's super short, and I feel a little terrible for not loving it, but there was just too much left wanting. The end was a bit of a shock, but since I didn't care much for any of the characters, I wasn't hugely impacted. There were a lot of things that were improbable and unbelievable, but instead of feeling magical (like Life is Beautiful) it felt contrived (like The Alchemist).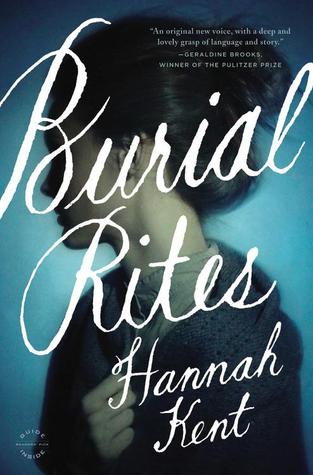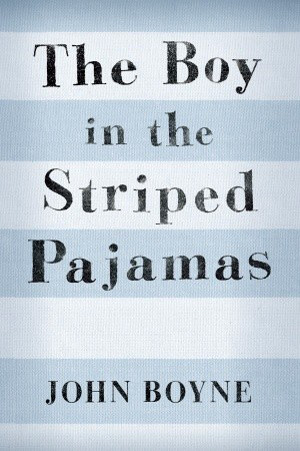 1 Current Read:
-
All the Light We Cannot See
, Anthony Doerr. Rereading for book club, and it is just as wonderful this time around.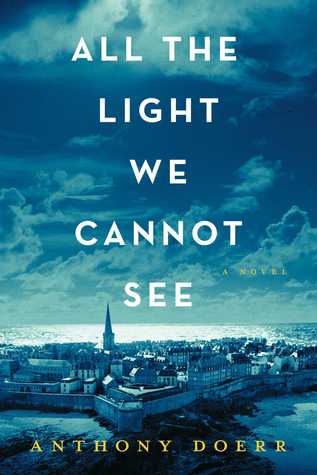 On My Nightstand:
These are the books that are actually, literally, on my nightstand. Whether they'll be the next ones I read or not, I don't know.
-
Stillwater
, Nicole Heglet. Impulse buy at my local book shop, set in Minnesota during the Civil War.
-
The High Divide
, Lin Enger. From LibraryThing's Early Reviewers, this novel takes place across the plains, post Civil War.