July was a better month than I expected it to be...although some of that was probably at the expense of my husband (sorry hunny). You see, my summers usually go like this: I'm excited to finally have time to organize my house and finish up projects around the house, and Chris is excited to finally have a school schedule that permits taking vacations. This year, however, he has an inordinate amount of things he is juggling so we've been at home more than usual.
We got word from our landlord that he wants to put the house we are renting on the market on September 15. Hopefully it won't sell right away, because the house we are remodeling still has a bit of work to be done on it before we can move back. Either way, it definitely complicates the remaining months of the year! Thank goodness I've gotten pretty good at just taking things as they come.
7 Books Read in July:
(41 year-to-date)
1 Nonfiction:
-
Seven: An Experimental Mutiny Against Excess
, Jen Hatmaker (3.5) This was an impulse buy at Barnes & Noble. We ran in to pick up the next couple books in my daughter's Warriors series and this one had such a cute cover. (Plus, I'd heard a friend talking about it, but still...the cover.) Since I've been in the mode of de-cluttering and simplifying, this book's topic suit me perfectly. I appreciated the chapter about food the most - especially in light of the large homeless population in SoCal - we are truly so abundantly blessed that it is almost hard to fathom. The rest of the book felt a little repetitive to me, though still easy and enjoyable to read due to the author's conversational blog-like tone.
1 Read Aloud to my 10yo:
-
James and the Giant Peach
, Roald Dahl (3) I had remarkably little Roald Dahl in my childhood. Like, maybe watching Charlie and the Chocolate Factory once. So I've tried to make up for that with my kids, working through his books little by little. This one, I have to say, has been my least favorite so far. I liked the characters well enough, but felt that the story arc was weak.
2 AudioBooks:
-
We Were Liars
, E. Lockhart (2.5) All the hype about this book combined with some long plane rides at the beginning of the month made me decide to give the audio version a try. It was short (nice) but struck me as somewhat dramatic and predictable. Note to self: resist the hype.
-
The Storied Life of A.J. Fikry
, Gabrielle Zevin (4) What a sweet story! Sort of a vanity read due to the wonderful amount of bookish discussion: the authors, the titles, the community. I had to go buy a hard copy so that I could reread it and loan it out.
3 "Obligation" Reads:
-
The Road From Gap Creek
, Robert Morgan (4.5) Sent to me from the publisher via LibraryThing...I remembered enjoying Gap Creek back in the day but wasn't sure how that would translate to my current tastes. I'm happy to say that it solidified my appreciation for Morgan's prose (poetic and contemplative but not overly so). It took place in the Appalachian mountains (a setting which never fails to remind me of the Sierra Nevada mountains I grew up in) in the midst of the Great Depression and WWII. It meanders through the past the way your memory does: without regard to keeping a strict timeline. I get it, I appreciate it, but was still confused a few times. Still, it reminded me of A Tree Grows in Brooklyn in its coming-of-age, reminiscent tone.
-
King Dork
, Frank Portman (2.5) My latest book club pick...It isn't hard for me to imagine that many people would like this book more than I did. There was much about it that was good - funny, deep, etc. I just couldn't get over two things: first, I really don't think I'd like the author himself (he seemed self-absorbed and I'm just not into that); second, I couldn't figure out when it took place and that bugged me more and more as the book progressed. Everything about it felt mid-1980s: the style, the music, the microfilm. And yet at one point there was mention of a plaque in the high school from the class of 1994. And that's not to mention the amount of hooking up this kid did, even though he was apparently the dorkiest kid in the class. It didn't work for me.
-
The Ice Cream Queen of Orchard Street
, Susan Jane Gilman (3.5) Sent to me from the publisher via LibraryThing...On one hand, this book was fun to read. It had the whole immigrant pre-WWI thing happening, it had history and culture, good stuff. On the other hand, the main character was so annoying (SO annoying) that I was glad to be done with her. She was self-centered and ungrateful throughout the entire book. I felt sorry for her husband, poor guy. What some people call spunky, I call selfish.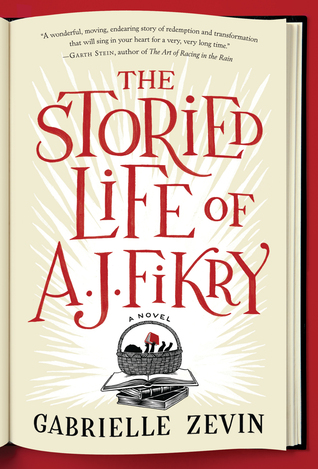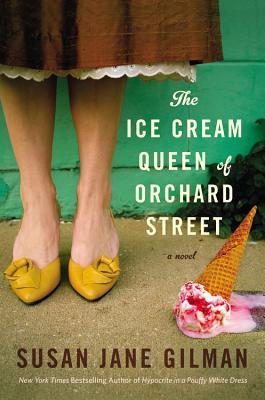 1 DNF:
-
Big Mouth & Ugly Girl
, Joyce Carol Oates. I was reading this with my 13yo daughter but she felt it was completely implausible and I felt the characters were not up to par with Oates' typical fare. So we stopped.
5 Current Reads:
-
Loving Our Kids on Purpose
, Danny Silk. Reading on recommendation from a friend. It's something I would have enjoyed more...18 years ago? But there isn't anything that strikes me as revolutionary at this point in my parenting career.
-
MFA vs. NYC
, edited by Chad Harbach. Still working on this bit by bit. Still enjoying it.
-
The Boys in the Boat
, Daniel James Brown. My new book club pick. I'm actually barely into this one but I think it's going to be a good one.
-
The Best of McSweeney's
, edited by Dave Eggars. I've picked this up again in an effort to wrap it up. I had to skip the David Foster Wallace story - I had stalled out on it, just couldn't get through it, and now I'm trucking along again.
-
West of Here
, Jonathan Evison. Current audio book. I actually have the physical copy, but was starting to think I'd never read it so I opted for the audio version instead. It's okay so far. The narrator is great, but the writing itself makes for a somewhat detached, disjointed story.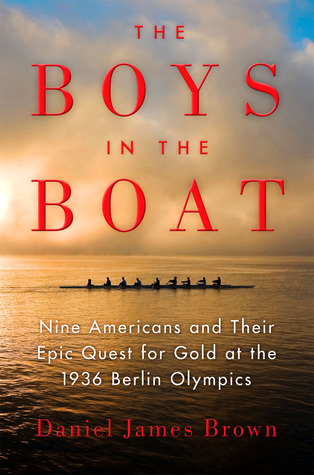 On My Nightstand:
Honestly? Nothing. After I get through the five books I'm currently in, who knows what I'll read? Something quick and easy maybe. All I know is that once September hits, life is going to be crazy.