I didn't buy/receive a single book in March. It was the month of major packing and moving, so I just couldn't justify it. After getting installed into our next rental house, though, life slowed down a bit and in came some books! Typically it's the times that leave me little time to read that I end up splurging on books...I feel like I ended up doing pretty good this time around considering the size of my splurge urge!
These three are books that have been calling my name. Funny Girl I read immediately and enjoyed thoroughly. Ragtime was the first book my book club read (a year or two before I joined them back in '98/'99) and I thought it would be a good place to begin filling in some holes. The Knausgaard books seem to keep popping up, and I've got Nordic countries on the brain, so let's see what the fuss is about.
Our Endless Numbered Days and The New and Improved Romie Futch were both part of the latest Indiespensable shipment from Powell's Books. I got sucked into Romie's crazy life, and am now venturing into a much different world in Claire Fuller's book. The Dream Lover was sent to me from the publisher through LibraryThing, and will most likely be next in the queue.
These three all have special circumstances. The Warriors book is for my 10yo. The Sound and the Fury was my book club book, and The Eyre Affair I purchased as a potential book club selection since it was my turn to pick next. Not only did I end up not picking it (I picked Caleb's Crossing instead) but I'm starting to think I may already have a copy in storage. Oops.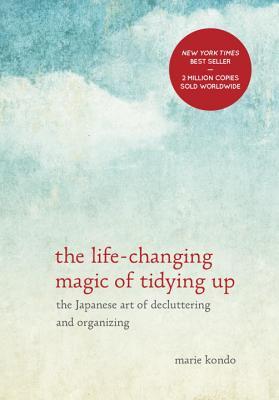 Continuing with my nonfiction cravings, I read the very interesting travel memoir/social history of the major Nordic countries: The Almost Nearly Perfect People. I heard about that on NPR I think? The other three here I realized I have an almost Guilty Pleasure attitude about. Spending time or money on them feels indulgent for some reason (like I should be
doing
it, not
reading
about it)...which kind of only makes me want to do it more often. I was totally going to resist the Kondo book because I feel like I've read the entire contents in summary, but then I added it to my most recent order at my local book shop anyhow (and to be honest I'm excited to get it!) Organizing and language: strange subjects for guilty pleasures perhaps, but there you have it.