For being a month of chaos, I've had some surprisingly rewarding reading. Most of the chaos has to do with our house project...we found out that the landlord of the house we are renting does not want to extend our lease beyond the 2-year mark: March 15 (he wants it vacant in hopes of selling it quicker...it's been on the market since October and not a single person has come to look at it, but so it goes.) However, our new/old house won't quite be ready for us to move into. And as if that weren't enough, we have a mandatory business trip March 11-15. Fun, right? Thankfully, we were able to convince our landlord to give us to the end of the month, so that will help a bit. In the meantime, I'm packing and trying to make all the final design decisions and purchases while we try to figure out where to stay in April while our house gets buttoned up. Sounds like reading is providing just the escape I need.
10 Books
(3,226 pages)
Read in January:
[10 books (3,226 pages) year-to-date]
1 Nonfiction:
-
From Sea to Shining Sea (for Young Readers)
, Peter Marshall & David Manuel (3) I didn't realize when I bought this book (in preparation for beginning American History studies with my 10yo) that it was a continuation from The Light and the Glory—a book that I knew took a heavy providential view of the USA. Since I'm piecing together my own curriculum, I pre-read the book and found the expected as well as the unexpected. The expected: Euro-centric focus, with the simplistic viewpoint that good/bad things happen because people are good/bad. The unexpected: a good mix of early American tales that help to show the variety of leaders and circumstances that helped to found the USA. Turns out, it'll be a good base to springboard from in combination with my other texts.
2 Junior/Teen Fiction:
-
Mrs. Frisby and the Rats of NIMH
, Robert C. O'Brien (5) What a wonderful book! I read this aloud to my 10yo and we didn't want it to end. I loved the writing, the pacing, the mix of character development and plot.
-
Pippi Longstocking
, Astrid Lindgren (4) Also read with my 10yo, this is re-re-read. Pippi is always hilarious and a little ridiculous. We were amused to find that many of Pippi's comments sounded just like what a 7yo friend of ours would say. We are blessed with funny friends!
3 for the Book Riot Read Harder Challenge:
-
The Goldfinch
, Donna Tartt (4.5) I listened to the audio version (which I highly recommend) beginning sometime in December. While the drug use and some other slightly depressing topics made for heavy reading (listening) in the middle of the book, I found it very well done overall. The writing was great, and the ending really brought the whole thing to a higher level.
[A National Book Award, Man Booker Prize or Pulitzer Prize winner from the last decade]
-
Where'd You Go, Bernadette
, Maria Semple (4...or maybe 3.5) I finally caved and bought this after pretty much everyone loved it, and I have to say that the quirkiness did win me over in the end. The first half was a little strange to me—the tone was too light and irreverent for the subject matter somehow. By the end it seemed to open up and become a little more honest and enjoyable. I'm always a little afraid that I'll read something light and fluffy and it'll be the end of me somehow, so it's nice to find something that proves my fear unfounded.
[A book that you would consider a guilty pleasure (Read, and then realize that good entertainment is nothing to feel guilty over)]
-
Bark
, Lorrie Moore (3) My book club read Moore's Who Will Run the Frog Hospital last year, so I was looking forward to reading her new collection of short stories. This is a short collection of eight stories that all seem to revolve around people in some sort of mid-life turning point. While her writing is quite good, every story left me depressed which only made me glad to finish the book.
[A collection of short stories (either by one person or an anthology by many people)]
1 Classic:
-
Main Street
, Sinclair Lewis (5) This is exactly my sort of book: humorous with serious themes, well-written, great character development and a little bit of history.
More here.
3 Others:
-
Texts from Jane Eyre
, Mallory Ortberg (3) This was a really cute idea, and it was a lot of fun to flip through. Gone With the Wind was especially funny to me. However, it doesn't hold up much past a casual browse. The conversations all start to sound the same and not many made me audibly chuckle.
-
The High Divide
, Lin Enger (4) Received from the publisher via LibraryThing. I loved the time period (post-Civil War) and setting (Minnesota to Montana). The writing reminded me of Robert Morgan (Gap Creek) and the very great value of family.
-
The Salinger Contract
, Adam Langer (3.5) From a Book Riot Quarterly box, this literary thriller is not something I'd pick up on my own but I found it enjoyable anyhow. Written in a unique style that made it feel more like a friend telling you a true story than as if you were reading a novel. Quick and interesting.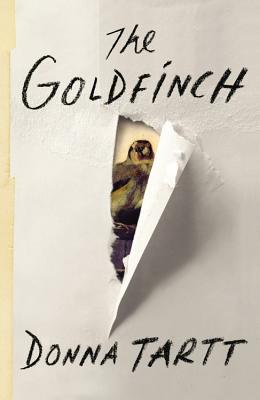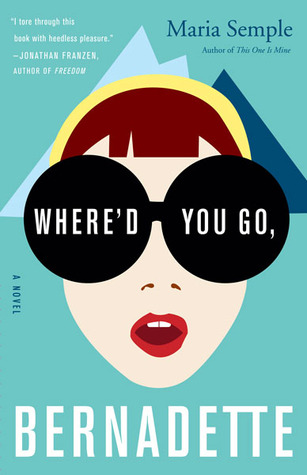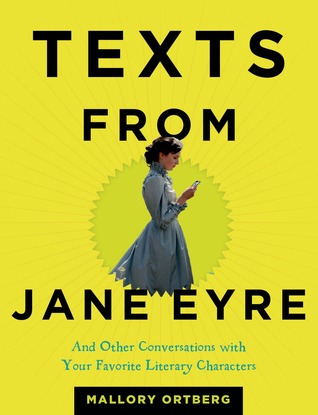 2 Current Reads:
-
Lies My Teacher Told Me
, James W. Loewen. My current audio book - no big shocks for me since I love history and I'm a renegade homeschooler ;) but still interesting to listen to. The tone is a little irritating—all scandal and condescension—but I've been trucking along anyhow.
-
Cakes and Ale
, W. Somerset Maugham. What can I say...this won the First Line Contest when I was auditioning books to read next. I'm not much into it because I had a crazy busy weekend scrubbing floors and scouring stoves, but it'll be underway soon.
On My Nightstand:
What to read, What to read. Well, I just ordered a bunch of new books from my local book shop, so who KNOWS what I'll jump into next. It's gonna be one of these: