I'm afraid I might be in a reading slump. It began with audio books. Unfortunately, it began with The Return of the Native by Thomas Hardy that I started listening to for the sole purpose of hearing Alan Rickman's voice. In retrospect, maybe not the best idea. But I thought, hey! I'll get a classic read at the same time as I'm fan-girling over Rickman's voice! No. Not really. More of a time to space out and have no idea what I just listened to for the last 20 minutes.
So then I tried the audio of Above the Waterfall by Ron Rash and The Green Road by Anne Enright and now The Bone Clocks by David Mitchell...at what point do I throw in the towel? Maybe I need an audiobook break. Maybe I need to choose lighter listening.
I'm having a hard time picking out physical books too. I'll pull something off my shelf, read 20 pages, and put it back on my shelf. I feel like I want to read something substantial, but then I won't be able to focus on it. I may need to do what my 11yo daughter has been doing and force myself outside every day to focus on some reading.
Also depressing in the book department is a project I took on to help my former bookstore. There were around 800 books that they were unable to sell, return to the publisher, or find places to donate to. So I took the books, and have been finding new homes for them little by little. The problem is that almost all are obscure, outdated, or marked as a remainder from the publisher for good reason. It is more than plain why the store was struggling to stay open. They often spoke about the lack of capital to invest in current stock, and I now I understand why I'd walk into the store and not find a single thing of interest. Surely low stock would have been better than all this filler? It is disheartening.
7 Books
Read in February
[14 books year-to-date]
2 NonFiction:
-
My Struggle (Book One)
, Karl Ove Knausgard (4.5) I don't know that this is technically considered nonfiction as it is more of a memoir, but that's where I'm putting it. I'm not a big memoir fan because I'm worried they'll be shallow or pretentious. Knausgard goes almost the opposite direction. He is so introspective that it is easy to imagine a reader becoming impatient. While this wasn't compulsive reading for me, I did become consumed while reading. There were a couple of slower parts, but his deep observations made up for that. The first pages of the book immediately jump into a contemplation on death (a topic near at hand throughout much of the volume) which will give you a pretty quick idea whether you will enjoy his writing or not. If you've been considering reading this but aren't sure, spend a few minutes reading the first few pages and I think you'll know!
-
Fever at Dawn
, Peter Gardos (4) This was sent as a review copy in my Powell's Indiespensable box, and is a beautiful tribute to the Hungarian film-maker's parents: survivors of the Holocaust who fight the odds to build a life together. It was simple and sweet, but also complex and sad.
2 Junior Fiction:
-
Farmer Boy
, Laura Ingalls Wilder (4.5) My entire memory of this as a childhood read was disappointment that Laura was nowhere to be found. I'm happy to say that this feeling was completely changed upon rereading it aloud to my daughter.
-
Little House in the Big Woods
, Laura Ingalls Wilder (4.5) This is the book that started my infatuation with pioneers. I have to say that it didn't feel quite as magical re-reading it after re-reading Farmer Boy, but the nostalgia is real.
3 Fiction:
-
We Are All Completely Beside Ourselves
, Karen Joy Fowler (4) I had such a strange experience with the first half of this book - coincidence upon coincidence piled up until I was almost sure that Fowler was a pseudonym for one of my friend's brothers: I was certain that the book was by him and about their family. Such a very odd experience. Aside from that, I found it very enjoyable. The family is quirky but the story is touching. There is some animal rights activism in the book, but I didn't find that it dominated the book—it wasn't condemning or accusatory but rather served as a way to add depth to the characters and help you understand their dynamics.
-
Mr. Splitfoot
, Samantha Hunt (3.5) Very entertaining read selected by the team at Powell's Books for their Indiespensable program. I didn't find that it stuck with me very long or made me think very deeply, but it was well written and kept me turning pages.
-
Ready Player One
, Ernest Cline (2) This was not my jam. I began reading it because it was my current book club pick and that ended up being the thing that kept me reading. My husband, a technology lover and gamer read it last year and wound up feeling ambivalence. (He's a fan of serious science fiction, and it bothered him that this story was completely implausible.) The [lack of] writing quality made it land securely in the lower-than-average zone for me. It felt like one long list of '80s references, which had me rolling my eyes, (partly because it isn't my favorite decade to begin with, partly because it wasn't done well,) but the hardest part for me was the feeling like my 17yo son was 5 again and talking endlessly about all the details of all the obscure video games he had been playing. I'd say a love of the 1980s is a prerequisite here, and an interest in video games or dystopias a definite plus. It would make a better movie than a book.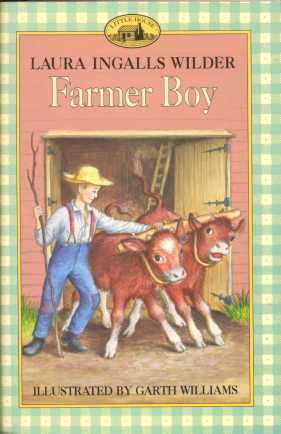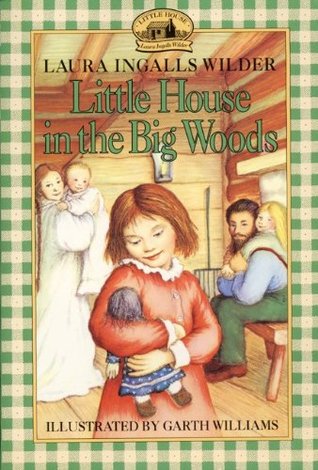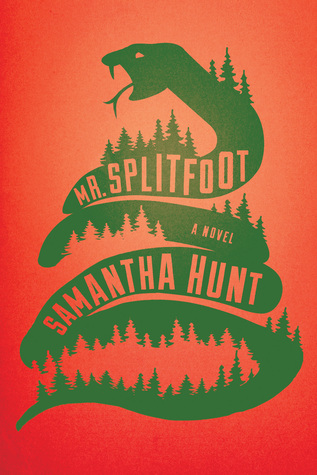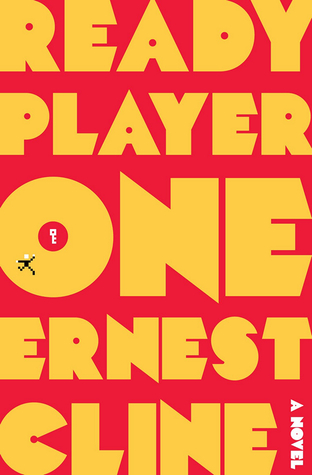 Current Reads:
-
A People's History of the United States
, Howard Zinn. I'm somewhat stalled out in the middle of this book, as it seems to be detailing strike after strike and I'm a little afraid to look ahead and see how many more pages will be more of the same. The writing has been pretty captivating and filled with many interesting facts, but I just need to give myself a kick with the virtual spurs to keep on keeping on.
-
The Bone Clocks
, David Mitchell. I started this on audio because the narrator on the sample was impressive, and the physical book is on my physical shelf from a past Powell's Indispensable shipment and I thought this would be a good way to get it read. However. This is a
strange
book. Maybe Mitchell is just like this? I'm having a hard time retaining interest in this one, and I've another 21 hours of listening left.
-
Lady Constance Lytton: Aristocrat, Suffragette, Martyr
, Lyndsey Jenkins. I have been so excited to read this book, as Lyndsey was a book-blog-friend of mine and I love that her book has been well received in the UK. I'm enjoying it and feel that it is a perfect companion piece to the recent film Suffragette.
New Books This Month:
I honestly didn't think I'd purchase any books in February, but then my 17yo son needed a study guide for his AP US History class, and I needed a book to start writing my homeschool curriculum for next year. The next thing I know, it may as well be Christmas. I can't resist buying books for my kiddos.
For me: History of Britain and Ireland.
For my 17yo son: The Count of Monte Cristo and The Ultimate Hitchhiker's Guide to the Galaxy.
For my 15yo daughter: The Iliad and the Odyssey.
For my 11yo daughter: the Percy Jackson series, the Hogwarts Library, and Jurassic Park.