I guess the big news this month is that our house project finally feels like it's progressing. We have tile going in and cabinets being built. I, quite simply, am more than ready for it to be complete and put the whole construction event behind us.
Other great news is that my book club will be reading All the Light We Cannot See in October, so I'll have some people to really discuss it with (yay for book clubs!) and an excuse to re-read it.
I have a great thirst developing for classics, and no wonder. When looking at my list of books read in 2014, I see only 4 classics. Four. This is a reflection on the quality and quantity of available reading time I've had this year in general. All the more reason to get that house done! And go on more vacations!
anyhow...
5 Books Read in September:
(50 year-to-date)
2 Nonfiction:
-
MFA vs. NYC
, edited by Chad Harbach (4) I enjoyed this collection of essays, as it shined a light on the general state of publishing in America today. I heard about it on GoodReads from Carrie (NomadReader) and am glad I had my local book shop order it for me. The variety of writing styles and opinions kept me interested and let me draw my own conclusions.
-
The Boys in the Boat
, Daniel James Brown (3.5) I read this with my book club, and thought the last 100 pages (and the pictures) were fascinating. However, the 275 preceding pages were repetitive and somewhat dull. I continually compared it to Unbroken and thus didn't enjoy it as much as I could have. It also fell a little short in the organization. Still, it was a nice little look at Seattle in the 1920s and 1930s, and introduced me to George Pocock: the real star of the story. I'd recommend it if you have a hankering to round out your view on the era leading up to WWII.
1 Read Aloud to my 10yo:
-
Misty of Chincoteague
, Marguerite Henry (4) My second (third?) time reading this story. It never gets old.
1 Audio Book:
-
Brooklyn
, Colm Toibin (3.5) A few minor issues (and the fact that my feelings hinged on the ending) weren't enough to detract from the loveliness of visiting Ireland for a few brief moments. The narrator did a wonderful job with that wonderful Irish lilt.
1 Other:
-
The Impossible Knife of Memory
, Laurie Halse Anderson (3.5) Loaned to me from a book club friend, and better than some YA (most notably Please Ignore Vera Dietz) in many ways. Quick but serious.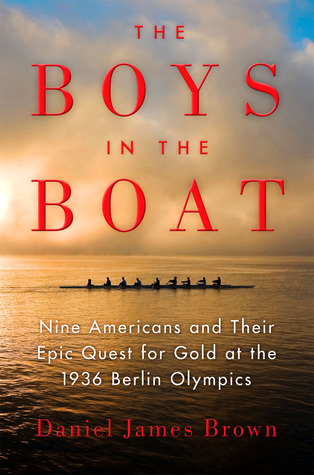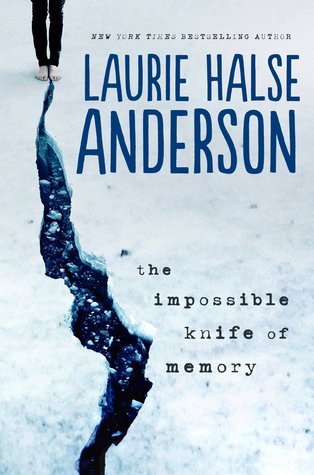 2 Current Reads:
-
The Good Lord Bird
, James McBride. Bought at my local book shop with no prior knowledge about it, except that it's about John Brown (of Civil War/Harpers Ferry fame) just like the tome Cloudsplitter that I finished earlier this summer. This one is written in a very different tone and style, and from a different perspective.
-
Burial Rites
, Hannah Kent. My current audio book - another wonderful narrator capable of speaking the dialect.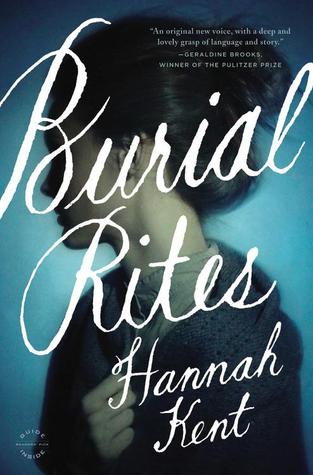 On My Nightstand:
Where to start? I just bought The Boy in the Striped Pajamas, I'll be rereading All the Light We Cannot See, and I've a hankering to dive into We Are Not Ourselves. I'll also be on the lookout for a new audio book pretty soon here? Any recommendations?