It seems a little strange to me that I read so many books this month (even considering that they were mostly small quick reads) because I've been feeling a complete lack of focus for books lately. But a readathon always helps to boost the monthly book number. This time around I decided to focus on junior fiction, breaking it up with Ferrante - the book club book I needed to finish.
I hosted my book club at my home, it was so much fun to make such good use of my home library! I haven't found my reading chair yet, but even with temporary furniture the room felt pretty cozy.
10 Books
Read in April
[31 books year-to-date]
2 Nonfiction:
-
The Drifting Cowboy
, Will James (4.5) I'm not sure this is exactly nonfiction, but since Will James is writing about his own life I've decided to classify it as such. This is the first of his I've read, though I inherited a couple from my husband's great grandmother. It was a delightful read! Part of its magnetism is due to the refreshingly unpolished nature of the writing style. It's as though he were sitting by you, telling you the story himself. The other thing I really enjoyed was the firsthand account of life on the range in an ever more modern era. Published in 1925, it is still full of appeal for today.
-
Little Britches
, Ralph Moody (4) Similar to Will James in location, time, and focus, but more family centered. I read this aloud to my 11yo, and (as an equestrian) she loved the descriptions of the cowboys' maneuvers. It was my 3rd time through the book, but it still made a fun book to share.
5 Junior Fiction:
-
George's Marvellous Medicine
, Roald Dahl (4.5) This is a very small book, even compared to others of Dahl's, so you get all of the magic in a condensed amount of space. A lot of fun.
-
A Bear Called Paddington
, Michael Bond (3) This has been on my TBR for ages it seems, so I'm glad that the readathon helped me to finally get around to it. It was a little too bland for my tastes, though it has its charms to be sure. It would probably have been best if read aloud to a younger child.
-
Snow in Summer
, Jan Yolen (3) This wasn't the most successful retelling of a fairytale I've ever come across, but it did make me reminisce about all the fairytales my dad read to me as a young child, which is a very happy thing. This is Snow White...in depression era West Virginia. It seemed an odd mashup, especially with the cover art giving no clue to that, but what was even more odd was how the setting seemed as intangible as the plot.
-
Mr. Stink
, David Walliams (4) With a zany cast of characters and illustrations by Quentin Blake, it is hard to resist a comparison to Roald Dahl. Certainly the reading experience was as much fun, even if the plot dealt with politics and homelessness. Kind of a fun way to broach the subject, actually. My daughter will be reading this book for school next year, doing a comparison with a translation in Scots.
-
A Letter to Mrs. Roosevelt
, C. Coco DeYoung (3.5) Part of our history studies, this book gives a good look at what it was like to be a child during the Great Depression. The characters all feel very real, and the plot - though sad - isn't overly depressing as some set in the era are.
3 Fiction:
-
Salt
, Isabel Zuber (3.5) I've owned this book for over a decade, charmed by the cover art and setting...I'm an easy sell for something that takes place in the mountains, especially the Appalachians as the vibe most closely matches the mountains I grew up in. I enjoyed the book, though I did find it to be depressing. The main male character was not a person I'd like to know, and some of the magical realism/poetic parts were a bit tiresome for me.
-
Saint Mazie
, Jamie Attenberg (3) I listened to the audio version of this, and while the narrator did a very good job reading, the format in which the story was told made it difficult to get close to any of the characters. But at least I finally got through a whole audiobook!
-
My Brilliant Friend
, Elena Ferrante (4) My book club read this book, and while none of us happened to finish it by the time we met we had no shortage of things to discuss. Now that I've finished it I want to talk about all of it again! The characters and setting are so realistic, and I loved how the friendship was portrayed. It wasn't a super quick read, as I was easily distracted from reading it, but I think it's a series I'll actually continue on with, which is saying something!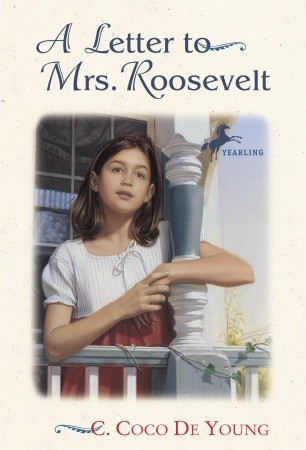 Current Reads:
-
Everything I Never Told You
, Celeste Ng. Current audiobook, perfect fit for audio for me. High interest :)
-
Roll of Thunder Hear My Cry
, Mildred D. Taylor. Current read-aloud.
-
A Stranger Came Ashore
, Mollie Hunter. A tale of Scottish selkies that I'm prereading for school.
New Books This Month:
I ordered a bunch of books for school next year--new and used, mostly pertaining to the UK and Ireland in some way. I also got a couple of free books that I'm hoping to get to sooner rather than later: Chasing the North Star by Robert Morgan (arc from the publisher/LibraryThing) and The Girls of Atomic City by Denise Kiernan (from my dad.)