My readathon books
Probably the most exciting bookish news for me is that I participated in Dewey's 24-Hour Read-a-thon for the first time in October. My weekends are typically too busy to do much reading, so it was a treat to be able to take time out and push through some books.
No, wait...the most exciting bookish news for me is that I'm almost done setting up my library! What a dream come true—all of my books accessible and visible at long last. I have a bit more sorting to do and need to go find myself a reading chair, but pretty thrilling all the same. Pictures coming soon!
13 Books
Read in October!
[74 books year-to-date]
2 Classics:
-
Animal Farm
, George Orwell (4) This was my first time reading this little guy. I assumed that I wouldn't like it much since it's one of those "required reading" books, but it wasn't at all heavy handed (a la Lord of the Flies). Even though it was obviously written with a political statement in mind, I found it entertaining and interesting.
-
Right Ho, Jeeves
, P.G. Wodehouse (3.5) The humor was actually a bit tiresome for me, but then I was at the end of a readathon with a head cold really kicking in, so it could totally be a matter of timing.
2 NonFiction:
-
The Big Burn
, Timothy Egan (3) I'd been meaning to read this for a long time, even more so since loving Egan's The Worst Hard Time. For whatever combination of reasons, I found this book very hard to focus on and continue reading. The parts with Teddy Roosevelt were great, but they were also few and far between. This is actually more of a biography of the guy who spearheaded the National Forest Service, and whose name I've already forgotten. Pinchot, I think. Not a bad book, just not suited for me at this time.
-
A Walk in the Woods
, Bill Bryson (4) I listened to the audio version, and liked Bryson so much in that capacity that I may not read a physical copy of his book again. The story was enjoyable. As is typical for me, there were times when Bryson's soapbox aggravated me...not because of his views as much as his views contradict each other and he doesn't seem to realize it. It was interesting reading his comments on the National Forest Service after having just completed The Big Burn. Now I need to remember to watch the film adaptation!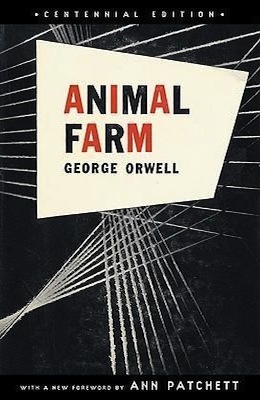 4 Adult Fiction:
-
Wolf Winter
, Cecilia Eckback (4.5) Wow wow wow, thank you Powell's Indiespensable for a wonderful selection! This book was somewhat dark and creepy, steeped in Nordic superstition at a time when witch hunts were not too unimaginable. This isn't the type of book I'd usually give 5 stars, but I enjoyed it that much. This isn't your typical historical fiction or mystery. (It's much better!)(Disclaimer: I like books that focus on characters more than plot, so it might be slow for other readers...though I didn't find it to be that way at all.)
-
Orphan Train
, Christina Baker Kline (3.5) I've read so many books recently that try to combine a modern story with an historical story and fail to make either fully fleshed out. This is kind of typical book club fare, but at least it was written better than the others. It made me decide that I do not like present tense writing as a general rule, but it was good for a quick read.
-
Did You Ever Have a Family
, Bill Clegg (4.5) If you're up for a uniquely written book that sucks you in, this one's for you. Powell's Indiespensable selected another winner! If a changing point-of-view drives you batty, maybe think twice about reading this. Each section was a different perspective, and often it was one you had to figure out. It does tie together in the end, and paints a complex picture of life, love, and grief.
-
In Other Rooms, Other Wonders
, Daniyal Mueenuddin (3.5) This collection of short stories centered in Pakistan was my book club pick. The writing quality and character development were good, but there was death, poverty, and depression in almost every story. While the enjoyment factor wasn't super high for me, I did appreciate the portraits painted of a society emerging from (or collapsing?) a caste system, attempting to develop a middle class.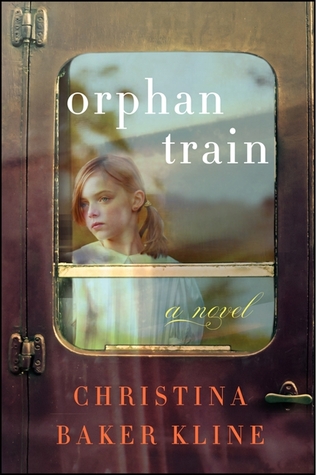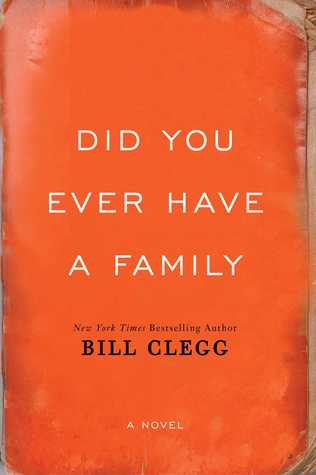 5 Junior Fiction:
-
The Witch of Blackbird Pond
, Elizabeth George Speare (4) I read this aloud to my 11yo for our American history studies and she looooved it. She couldn't get enough of it. The contrast of Puritan and Shaker philosophy was interested, but the romantic interests put it over the top. :)
-
Justin Morgan Had a Horse
, Marguerite Henry (4) Another read-aloud...since we finished the last one ahead of schedule we fit another one in. Why not one about a horse? This is a sweet story, with more than your average horse/human bond: the history of the Morgan horse is the focus.
-
Little Shop of Hamsters
, R.L. Stine (3.5) I never read R.L. Stine growing up, and I always wondered how the books could possibly manage keeping blood and horror at a PG rating. I was pretty impressed. The tone was lighthearted enough (plenty of exclamation marks will do that) that it never got truly frightening.
-
Poppy
, Avi (3.5) This was recommended to me by a friend in my book club that loves reading this aloud to her class. I liked it, and can see how it would make a good read-aloud, but I wish that the characters and story had been developed more.
-
Tuesdays at the Castle
, Jessica Day George (4.5) One of my favorite authors for Junior Fiction, Jessica Day George knocked it out the park again with this one. My 11yo read it and then made me read it. If you've ever loved a fairy tale, this will bring the kid out in you and have you loving them again.
Current Reads:
-
The Martian
, Andy Weir. My current audiobook. The narrator and production on this one is top notch.
-
My Struggle
, Karl Ove Knausgard. I've only just cracked the cover of this one, but I'm loving the introspection and philosophical thought.
-
Johnny Tremain
, Esther Forbes. Current read-aloud to my 11yo daughter to go along with our history studies.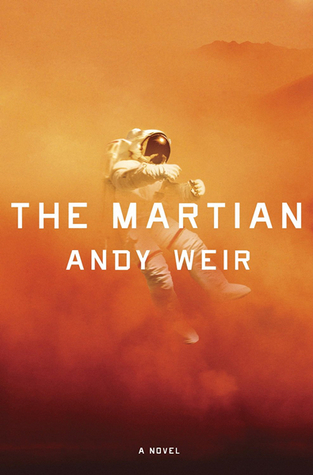 On My Nightstand:
Pretty much
everything
is on my figurative nightstand right now. For the first time in a decade I have all of my books present and visible and I've got book-selection-ADD. I'm too excited to go about selecting my next books methodically!