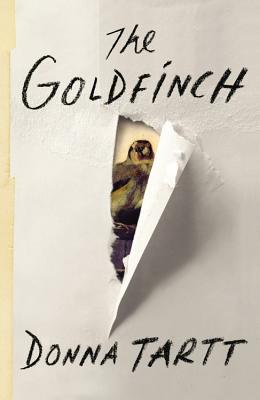 It was the narrator of the audio version that convinced me to jump into this chunkster—David Pittu did a remarkable job throughout this 32+ hour listen. I do have a physical copy of the book thanks to Powell's Indiespensable subscription, but since I got hung up on their pick of The Best of McSweeney's, I fell (all the way) behind in my Powell's books. Turns out, I'm glad I listened to it instead. That way I could halfway space out while the main character was wasting his life away in Vegas (not my favorite place.)
Donna Tartt can sure write characters; I love that about an author. Theo's dad was almost too similar to an in-law I have, and Xandra was entirely fun to imagine. Boris, Hobie, Pippa, Kitsey...this was one of those rare books that helped me create very real portraits in my head.
Epic in scope, I can see why it took the Pulitzer—even though it was quite different from the other recent Pulitzers I've read (Tinkers, Olive Kitteridge). It really did show a slice of America, from New York City to Las Vegas, with a wide variety of culture and reality. The biggest downside to this book is that the middle half was much longer than it needed to be. The first and last quarters were captivating but the middle was just a downer, (I'm sure the teen drinking and drug use helped with that.) It wasn't a slog to get through, it was just kind of depressing. There didn't seem to be any hint of redemption to come.
The thing that really made me appreciate The Goldfinch, for there were moments when I didn't think it was possible for me to walk away liking this book, was how Tartt tied it all together in the end. Not the plot points necessarily, I'm sure there were a few unraveled ends somewhere, but with the big-picture ideas and themes. I loved how she touched on the faults in the "Be Yourself" mantra:
"A great sorrow, and one that I am only beginning to understand: we don't get to choose our own hearts. We can't make ourselves want what's good for us or what's good for other people. We don't get to choose the people we are."
By the end of the book, Theo seemed to have finally found a way to begin living intentionally, realizing that his life didn't have to be mere survival. He may have started the story as a victim, and he may have subconsciously identified as one throughout most of his formative years, but thanks to good people like Hobie, he found a way to shift his perspective.
This is the first book I've completed this year, and the first I'll count towards my Read Harder challenge. I can only hope that it is a sign of good reading to come in 2015.