Even though 2014 was crazy, it wasn't nearly as stressful as 2013. 14yo daughters are better than 13yo daughters, and renovating a house without a contractor is better than renovating with one...at least in these particular instances. Looking back, there were good things about being too busy to blog. I read what I wanted to read, for the most part (the exception being the classics that I didn't have the mental fortitude to conquer.) I do like having goals and challenges, but—as with most things—there needs to be balance and moderation.
Biggest success this year? Two things: This was the year of really solidifying an appreciation for audiobooks. This also [inadvertently] became a year of re-reads. Not in the traditional sense necessarily, although there were a few titles that I'd read before. But I also read multiple books by new-to-me authors, and multiple books on the same subject, and found it to be rewarding.
Biggest goal for 2015? To enjoy pulling my books out of storage and revisiting all those old friends, to continue to chip away at reading books from my shelves and at the same time to continue to support my local independent book shop.
I read fewer books this year than I have since 2007, and yet I'm not dissatisfied. I do hope to fit in more classics next year, but if the number is low again next year I don't think I'll mind so much.
I felt a lack of nonfiction and classics this year, but it looks like my nonfiction was on par—only my classics count was low. My other stats are comparable to previous years, looking at the percentages, with one of the most interesting (to me) being the fact that my best reading months center around April, and my worst happen at the end of the year. Makes sense, now that I think about it.
How many books read in 2014?
69
(10 less than last year, and 26 less than 2012...but there's always next year!)
Genres?
NONFICTION -
17%
(12 books)
[14% (11 books) last year]
FICTION -
83%
(57 books)
[86% (68 books) last year]
CLASSICS -

9%

of Fiction (5 books)

[18% (12 books) last year]

JUNIOR / TEEN -

37%

of Fiction (21 books)

[22% (15 books) last year]

ADULT FICTION -

54%

of Fiction (31 books)

[60% (41 books) last year]
Male/Female authors?
FEMALE -
52%
(36 books)
[52% (41.5 books) last year]
MALE -
48%
(33 books)
[48% (37.5 books last year]
Old/New?
OLDEST? Jane Austen's
Sense & Sensibility
, 1811
NEWEST?
Nora Webster
by Colm Toibin, October 2014
# WRITTEN BEFORE I WAS BORN?
14
[28 last year]
# WRITTEN THIS YEAR?
14
[8 last year]
Length?
Longest book read?
Cloudsplitter
by Russel Banks @ 758pp
Shortest book read?
The Whipping Boy
by Sid Fleischman @ 96pp
Number of "chunksters" (450+ pages)?
11
[8 last year]
Any in translation?
2
(4 last year)
Best/Worst Reading Month?
Best—March - 9 books
[April & May last year w/11]
Worst—May - 3 books
[June, November, & December last year w/4]
TOP FIVE of 2014:
(I only had four 5-star books, and eight 4.5-star books, so this wasn't very difficult to figure out. I didn't include Jane Austen's Sense & Sensibility, since it isn't new to me...it is an all-time favorite, though, a cherished reread that I highly recommend!)
The Lighthouse Road
by Peter Geye (stunning setting, wonderfully full characters)
The Devil in the White City
by Erik Larson (fascinating history of quickly changing time/place)
Eleanor & Park
by Rainbow Rowell (sweet first love, complex story)
I Shall Be Near to You
by Erin Lindsay McCabe (Civil War...the only book that made me cry)
All the Light We Cannot See
by Anthony Doerr (beautifully written, unique perspective on WWII)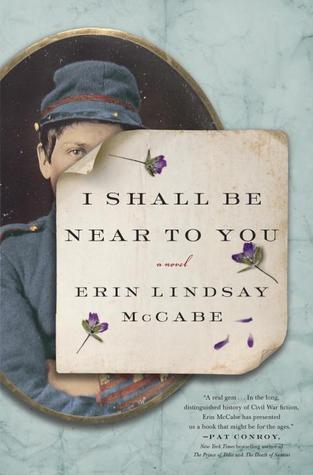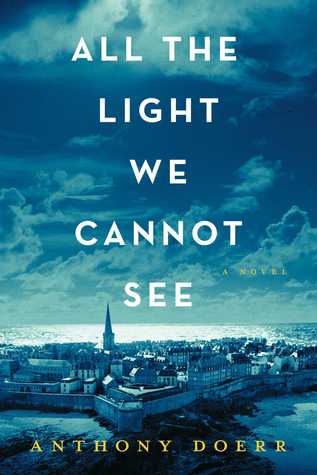 and
a comparison chart
just for the fun of it--
So, it looks like my NonFiction reading and my Junior/Teen Fiction is right on par with where it has been, but my Adult Fiction and Classics are down. I wish I'd been able to fit in a few more classics but overall I'm pretty happy with my reading year.
LISTED BY GENRE/RATING:
Nonfiction:
17% (average rating 3.36)
[last year's average rating was 3.91
]
5
stars:
-
4.5
stars:
- The Devil in the White City, Erik Larson
4
stars:
- 12 Years a Slave, Solomon Northup
- MFA vs. NYC, ed. Chad Harbach
- What We See When We Read, Peter Mendelsund
- Jane Austen Cover to Cover, Margaret C. Sullivan
3.5
stars:
- Under the Overpass, Mike Yankoski
- Seven, Jen Hatmaker
3
stars:
- Loving Our Kids on Purpose, Danny Silk
2.5
stars:
- Judging a Book By Its Lover, Lauren Leto
2
stars:
- Half-Broke Horses, Jeannette Walls
- The Souls of All Living Creatures, Vint Virga
Classics:
9% of Fiction(average rating 3.9)
[last year's average rating was 3.96]
5
stars:
- Sense & Sensibility, Jane Austen
4.5
stars:
- Free Air, Sinclair Lewis
4
stars:
- All Quiet on the Western Front, Erich Maria Remarque
3
stars:
- Oil!, Upton Sinclair
- Death Comes for the Archbishop, Willa Cather
Adult Fiction:
54% of Fiction (average rating 3.89)
[last year's average rating was 3.64]
5
stars:
- The Lighthouse Road, Peter Geye
- All the Light We Cannot See, Anthony Doerr
4.5
stars:
- The Rosie Project, Graeme Simsion
- The Interestings, Meg Wolitzer
- I Shall Be Near to You, Erin Lindsay McCabe
- The Road From Gap Creek, Robert Morgan
- Burial Rites, Hannah Kent
- Nora Webster, Colm Toibin
4
stars:
- Lexicon, Max Barry
- The Dog Stars, Peter Heller
- The Moon Sisters, Therese Walsh
- The Sisters Brothers, Patrick deWitt
- Cloudsplitter, Russel Banks
- The Sisters Mortland, Sally Beauman
- The Storied Life of A.J. Fikry, Gabrielle Zevin
3.5
stars:
- Breathing Lessons, Anne Tyler
- Mrs. Queen Takes the Train, William Kuhn
- The Dinner, Herman Koch
- The Position, Meg Wolitzer
- Flora, Gail Goodwin
- The Ice Cream Queen of Orchard Street, Susan Jane Gilman
- Brooklyn, Colm Toibin
- The Good Lord Bird, James McBride
- The Best of McSweeney's, ed. Dave Eggers
- One Plus One, Jojo Moyes
- Wake, Anna Hope
3
stars:
- Middlesex, Jeffrey Eugenides
- Me Before You, Jojo Moyes
- Longbourn, Jo Baker
- Ade, Rebecca Walker
Junior/Teen Fiction:
37% of Fiction (average rating 3.83)
[last year's average rating was 3.83]
5
stars:
- Eleanor & Park, Rainbow Rowell
4.5
stars:
- The Children of Noisy Village, Astrid Lindgren
4
stars:
- Because of Winn-Dixie, Kate DiCamillo
- The Magic Faraway Tree, Enid Blyton
- Folk of the Faraway Tree, Enid Blyton
- The Yellow Phantom, Margaret Sutton
- Misty of Chincoteague, Marguerite Henry
- The Gigantic Beard That Was Evil, Stephen Collins
- More Than This, Patrick Ness
3.5
stars:
- The Sign of the Beaver, Elizabeth George Speare
- The Impossible Knife of Memory, Laurie Halse Anderson
- The Whipping Boy, Sid Fleischman
- Master Cornhill, Eloise Jarvis McGraw
3
stars:
- Along Came a Dog, Meindert DeJong
- Please Ignore Vera Dietz, A.S. King
- King Dork, Frank Portman
- The Gate in the Wall, Ellen Howard
- The Boy in the Striped Pajamas, John Boyne
- Code Name Verity, Elizabeth Wein
2
stars:
- We Were Liars, E. Lockhart