Although the month started off pretty parched of reading material, I somehow managed to make up for it in the end. Easter break certainly helped with that, as did some amazing small books.
For Spring break we took our kiddos up to Seattle (where it was sunny the entire time - go figure) and across to Bainbridge Island where we visited a wonderful independent bookstore:
Eagle Harbor Book Co.
It was so refreshing to see a purposefully stocked and well run book shop (after seeing the demise of my local shop) that I may have teared up a little.
7 Books
Read in March
[21 books year-to-date]
3 Nonfiction:
-
Lady Constance Lytton
, Lyndsey Jenkins (4.5) I was expecting to like this book mostly because it was written by a blogger friend, but was doubly pleased to find it stands on its own merit. Well-written and informative, I not only learned much more about the women's suffrage movement in England, but also felt like I knew Lady Constance. It was well organized and didn't bog down with excessive information. I'd recommend this to anyone looking for an approachable book about the era or the movement.
-
Open Heart
, Elie Wiesel (4) This is a tiny little book, but—as you can probably guess based on the author—has a huge presence. It is a reflection on his life when he finds himself facing what may be the end. The honesty with which he examines his lack of readiness for the end is absorbing and touching.
-
A People's History of the United States
, Howard Zinn (4.5) I finished it! I sure felt like an accomplishment. (Well, anything over 500 pages feels like quite an accomplishment to me.) I have heard criticism of this book for being far too liberal, but I felt like the author's perspective barely begins to balance the scales against the typical establishment-endorsed telling of American history. And honestly, there were only a couple times when I really felt a liberal push, and I'm agenda-sensitive. Mostly it felt compassionate, and was a really good way to contemplate the 2016 presidential elections.
2 Junior Fiction:
-
Caddie Woodlawn
, Carol Ryrie Brink (4.5) My 11yo loved Caddie more than Laura and more than Almanzo. I loved the contrast between, Native American, New American, and English identities.
-
Hero Over Here
, Kathleen Kudlinski (3) I appreciate that this book shows WWI and the Spanish Influenza from the perspective of a child in America, but it was altogether too underdeveloped to really be able to connect with.
2 Fiction:
-
Vinegar Girl
, Anne Tyler (4) I received this from LibraryThing's Early Reviewers, and found it very easy and fun to read. It is a retelling of Shakespeare's Taming of the Shrew. I enjoyed the characters and how the story was told. It was somewhat simplistic, but very enjoyable.
-
Our Souls at Night
, Kent Haruf (5) Wow, what a big little book, so full of heart and reflection that it near to brought me to tears. The characters in this book didn't feel like characters, they were just people. I think the author realized that, because he took the risk of breaking the fourth wall at one point, tying his readers' experience back to his other works of fiction. It was heartbreaking to see the ways that we hurt each other even as we love, and it was heartwarming to see the power we have to change someone's life for the better.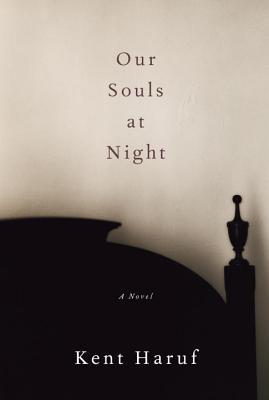 Current Reads:
-
Salt
, Isabel Zuber. I've had this book for over a decade and I'm finally reading it. The writing is beautiful, the characters have depth, and the setting is one of my favorites - the post-Civil War mountains of North Carolina.
-
All That Is
, James Salter. I am giving this a go on audio, even though I haven't had great luck with audiobooks lately. Wish me luck.
-
Little Britches
, Ralph Moody. This is our current read-aloud for our home school. It is a memoir of the author's childhood on a ranch at the turn of the last century. My 11yo is a western equestrian, so the horse stories are fun.
New Books This Month:
The only new thing this month was the most recent selection from Powell's Indiespensable. I've been putting great effort into keeping up with reading these books immediately, otherwise I lose motivation. I have so many books from the years of my house rebuild that are still sitting unread that I'll need to just use some discipline to get through.