To be honest, I was surprised when I looked back and saw that I'd actually read a few books in August. Summers are always busier than I think they'll be, and this one was even more so. I've been working long days trying to get to the point where we actually feel like we are mostly moved into our home, and that doesn't leave much time or energy for reading. We still have people working on the house every day, but the task list is starting to get smaller (at long last!) My library cabinets are finally being built, and I seriously can't wait to be able to take my books out of storage.
I had been planning on joining The Classic's Club for Austen in August, but I only managed to get through the introduction of Northanger Abbey before setting it aside for now. Kind of sad! I did manage to knit a pair of slippers for my 16yo son and a hat for my14yo daughter, (knitting is a more brainless pastime than reading,) so I feel like I accomplished something in August. I'm guessing that the rest of 2015 will be similarly busy, but I'm definitely hoping that life will mellow out a bit come January.
5 Books
Read in August:
[53 books year-to-date]
1 Nonfiction:
-
Being Mortal
, Atul Gawande (5) Frankly, reading the details of how our bodies begin to fall apart was not my idea of good reading...so I am thankful that part didn't last long! This book was written in a very caring, thoughtful manner, and yet was detailed, researched, and organized. As it addresses something we will all eventually face, I'd say this book deserves a wide audience.
1 from Powell's Indiespensable:
-
The Diver's Clothes Lie Empty
, Vendela Vida (3.5) If you've ever been curious about reading a book written in second person, here's your chance to experience it. It was entertaining, though not captivating.
1 Audiobook:
-
The Privileges
, Jonathan Dee (2.5) I felt like the narrator did a fine job, but the story felt disjointed and lacking a strong theme. I kept wondering what the point of the story was, and I'm still not sure. It didn't satisfy my appreciation for character studies either, so I was pretty unattached and irritated throughout.
2 Other/Fiction:
-
The Killer Angels
, Michael Shaara (5) I've had this on my shelf for quite a long time and always thought it would be too militarily technical, but I was mistaken. I'm so glad I finally read it. Breathtaking portrait of the Battle of Gettysburg.
-
Harry and Hortense at Hormone High
, Paul Zindel (4) If that title sounds bizarre, take a gander at the book's cover art. This was one of many books that my 14yo daughter saved from the recycle bin at her school's library, and I couldn't bear for it to go unread. It ended up being funny as well as dealing with serious issues, not to mention being a delightful flashback to the '80s.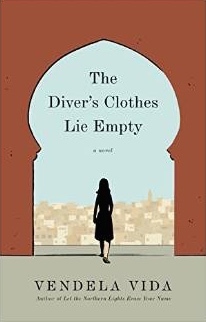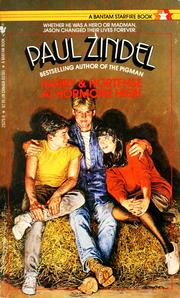 2 Current Reads:
-
Flora & Ulysses
, Kate DiCamillo. This is really a book that I'd typically read in one sitting, but life. It's intelligent and entertaining, and makes me want to get some opinions from my kiddos to see if they'd like it as well.
-
Go Set a Watchman
, Harper Lee. My current audiobook, listening to it for my book club. I actually have a hard copy of it but I'm enjoying hearing Reese Witherspoon read it. I may actually be enjoying this book more than To Kill a Mockingbird...or more accurately: I am finding myself appreciating To Kill a Mockingbird more than I could have without reading Go Set a Watchman. It may not be as polished, but I feel that it's a little more honest and raw and I like that.
On My Nightstand:
It grows and it grows, then I put all the books away in a box until I can finally shelve them properly. Then I buy more on impulse because I don't have time to read but want to. I actually have no idea what I'll read next. These are the books I bought on impulse so maybe it'll be one of these: