Wow this post is late! June was the month we finally moved back into our home, so I got little reading done once that happened. It's incredible to be finally reaching the end of what was starting to feel like a never-ending journey. We still have people working here every day, finishing up the basement and other odds and ends, but it is so wonderful to be home. Most of our stuff is still in storage since our garage is currently a woodworking shop, but little by little everything is in its place.
3 Books
Read in June:
[41 books year-to-date]
1 Nonfiction:
-
Secrets From the Eating Lab
, Traci Mann (4) Rather than being simply another diet book, this is a scientific look at the results of studies done on dieting issues. I enjoyed the psychology and behavioral studies, and the impartial view of dieting companies.
1 for Book Club:
-
Caleb's Crossing
, Geraldine Brooks (4) My mom was able to join my book club for this book, along with many moms and daughters of the other girls in my group, and it was the perfect book for a multigenerational group. I forgot how well Brooks writes for one thing, so that was enjoyable, but what really made discussion interesting was the depth of focus on faith and women's role in society throughout history. The setting (Harvard in the Colonial days) was vivid and captivating.
1 Classic (kinda):
-
The Edge of Sadness
, Edwin O'Connor (5+) I don't know how to express how much I loved this book. I found it when looking through Pulitzer Prize winners from the early 1960s and read it as a way to celebrate moving back into our mid-century modern home. The historical aspect was interesting, the characters were top notch: flawed, real, love 'em/hate 'em folk, the writing was impeccable. For me, with little experience with the Catholic church, the fact that the main character is a priest was no hindrance. It was contemplative and merciful; the depth of honesty about the struggles that make us essentially human is something I've rarely found.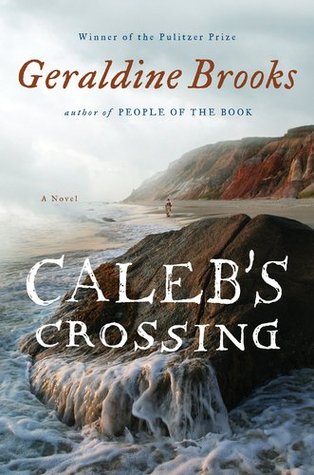 I have another whole slew of books to write about soon, but here's a few photos of my house in the meantime. I couldn't resist. So many parts of the house feel so much like it used to, only made fresh and new, that it's a little surreal to walk through the house and contemplate the last 2 1/2 years of work! We still have odds and ends being finished up, but it is so so good to be back home. These photos show a similar part of the entryway of the house. Our house is situated on a corner lot, so the driveway leads to the lower entrance on the left, while the front door/main entrance is half a level up on the right.
BEFORE: This hidden door leads to the guest bedroom (front door is
on the right, but is not shown). The art on the wall is original to the house
and has been relocated to the [as yet incomplete] library.
MID-CONSTRUCTION: Digging for the basement. It looked similar to this
for a very long while.
AFTER: The cedar siding has been replaced (as has pretty much everything else)
and the wall now sports new lighting sculptures made from Japanese paper by an
artisan in Los Angeles. Now this huge entry way no longer suffers from the
dungeon effect at night. Simple in design, yet so beautiful from every angle.