March was a month for the record books. Not, unfortunately, for how much I read, but rather for how much I did. It was a crazy one. Between birthday parties, goodbye parties, out-of-country business trips, packing and moving out of our rental into a hotel (first) and a vacation rental (next)...the focus has really been on trying to get our house project complete enough to move into. We are currently living out of suitcases (albeit in a beautiful place steps from the beach—which certainly helps make up for the chaos!) and have suspended home school in favor of getting our house done and picking back up with summer school. Whew. Still and all, a girl has to read. So here's the fun stuff:
7 Books
Read in March:
[24 books year-to-date]
3 Nonfiction:
-
The First Time We Saw Him
, Matt Mikalatos (3.5) For a book that looked to describe stories from the gospels in a fresh, modern light, I expected a little more creativity. This book was half retellings and half commentary on life application. It was better than other Christian Nonfiction I've read, but still pretty light reading.
-
The Lexicographer's Dilemma
, Jack Lynch (4.5) I did this one on audio, but enjoyed it so much I'm buying a paper copy to reread in bits and pieces. It could be subtitled "A History of the Grammar Nazi" since it basically shows the history of English prescriptivists vs. descriptionists (or, should a dictionary indicate how we
should
use language, or how we
do
use language?) I loved the history of our crazy language, and seeing how far back this debate developed. Written in a lively, organized fashion without heavy bias.
-
That's Not English
, Erin Moore (3.5) I must have been on a language kick! This was sent to me by the publisher through LibraryThing, and it was a lighthearted cultural look at how British English is different from American English. It was enjoyable, but I did have some issues. The fact that I read it after The Lexicographer's Dilemma probably didn't help, as the details of history weren't Moore's strong suit. Neither was organization, though she certainly did try (her chapters were organized, but the text in each chapter was lacking a solid arc.) I found it difficult to not be irritated by her huge generalizations, and was a bit confused regarding the target audience. Still, her experiences on both sides of the pond were fun to read about. This was light and fun enough that it would make a good vacation read - not something that can often be said for nonfiction!
1 Junior/Teen Fiction:
-
The Birchbark House
, Louise Erdrich (4) I read this aloud to my kiddos a few years back, and didn't like it so well as I did this time. I remember the kids liked it, but I had to do a lot of explanation about Native American culture—words and beliefs that were confusing—which makes me think now that it was more a matter of timing. For the child that is able to comprehend those more abstract concepts of religion etc., this book offers wonderful insight into daily life of the Native people. It was almost like Little House on the Prairie from the Ojibwe perspective.
3 Adult Fiction:
-
The Girl on the Train
, Paula Hawkins (3.5) Not my usual fare, but I was in the mood for something light and entertaining and the audio was fun to listen to.
-
The Love Song of Miss Queenie Hennessy
, Rachel Joyce (3) I loved The Unlikely Pilgrimage of Harold Fry so much that I jumped on the chance to review this book (another ARC through LibraryThing). As with many sequels, (and the reason I don't often read a whole series,) this just wasn't as good. I enjoyed reading more about the characters, but it just didn't seem as if there was enough story to merit a whole other book. Many portions seemed drawn out, without enough at stake to actually hold the suspense.
-
The Light Between Oceans
, M.L. Stedman (4) Read for my book club. This was a captivating story. I'm not really sure why I kept avoiding reading it. (??) I enjoyed the location and time period, and all the different looks at marriage and motherhood.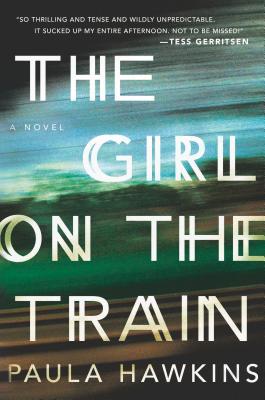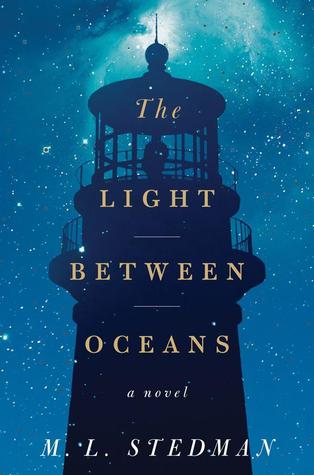 2 Current Reads:
-
The Warmth of Other Suns
, Isabel Wilkerson. This was an impulse buy at the airport (why does that always happen?) but it had been on my radar for quite a long time. It is incredibly good reading; I'm adoring it.
-
Mary Barton
, Elizabeth Gaskell. I've been having a hard time taking the time to focus on classics, so I thought I'd attempt the audio. The narrator (Juliet Stevenson) is perfect and the story is just as enjoyable as Gaskells others.
On My Nightstand:
My next book club pick is The Sound and the Fury by William Faulkner, so I probably need to start on that one next. I'm still itching to read Wolf Winter too though, and some more nonfiction, so we'll see how it goes.