So, what's your opinion on Coffee Table Books?
Do you actually leave books on your coffee table for people to browse through?
If so, were they bought specifically for that purpose?
If so, are they books that you yourself would be interested in thumbing through?
If so, what's the ratio of text to pictures?
Have you ever had a spread of Coffee Table Books at your local bookstore's bargain bin inspire your
gag
reflex? Not because of the subject matter, but because they seem to be sad, worn-out excuses for books? How about the:
generic collections of sub-par photographs from a standard set of locations (America! Italy! Greece!)
compendiums of historical high-points buffeted by empty text (Civil War! Ancient China! Renaissance!)
clips & snippets of paintings arranged into odd categories (Cherubs! Herbs! Puppies!)
I just can't handle that stuff.
There are some books, however, that are completely Coffee Table Worthy. When it comes to a quick browse, the more pictures the better--but they must be quality photographs or what's the point? I actually don't keep these sorts of books on my coffee table--although I would if it weren't for the fact that it's always heavy laden with papers and crafts and other temporary visitors deposited onto the catch-all by my children. Someday...when I'm all grown up...I'll have a coffee table that lives for books like these:
I love nature (LOVE) so things like these catch my eye:
And whether you like it or not, I'm definitely intrigued by this: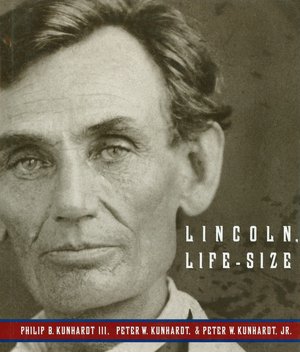 Why is Lincoln's face so intriguing? Is that just me?
And what about some of this?
This may be the only way I'll ever decide to "read" Moby-Dick.
The first two I've purchased as gifts, the second two I would like to have someone else purchase as a gift to me (pretty please?? email me for my address??) Art with a twist, that's my kind of coffee table book. What does your coffee table look like?